About MEAN WELL

Founded in 1982, MEAN WELL is the leading brand of standard power supply in the world. Ranking the 3rd in global DC output power supply (2018 MTC report), and the 2nd in LED driver (2017 IHS report) in the world, MEAN WELL is a well-known manufacturer dedicated to standard power supply products sold with own brand name. With 2,800 employees located at its global headquarters in New Taipei Industrial Park, Taiwan, branches and sales offices at Guangzhou, Shenzhen, Suzhou in China, California USA, and Netherlands in the EU, four production bases in New Taipei City (Taiwan), Huadu District in Guangzhou, Suzhou City in China, and Bangalore in India, MEAN WELL had a combined revenue of USD 1,493 million in 2022.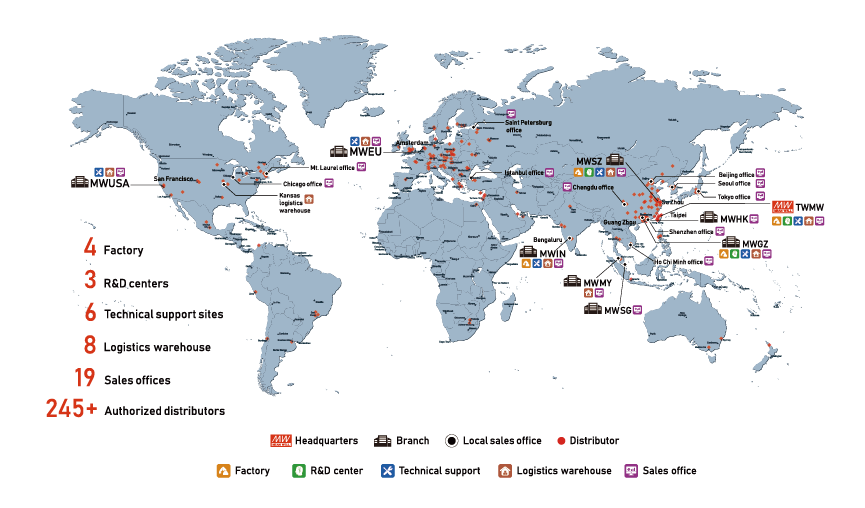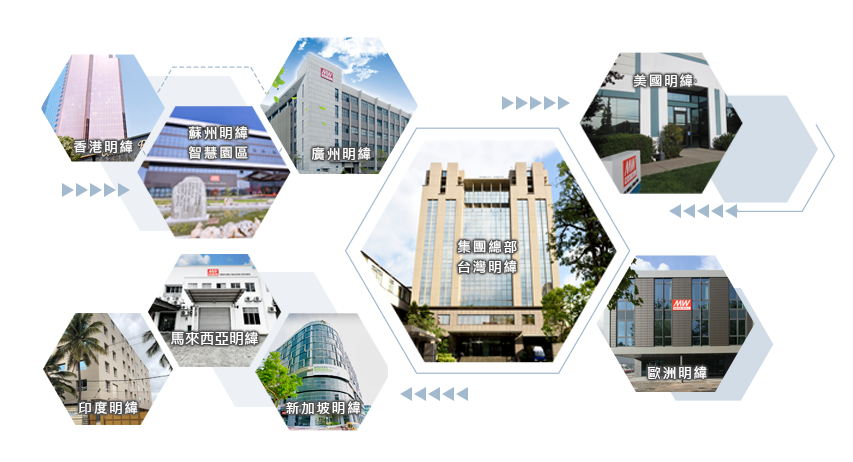 Display Solution Introduction
With more than 40 years of experience, our products have been widely applied to LED display due to its high reliability and the best C/P value, and have received outstanding customers' feedback and market shares. These years, MEAN WELL dedicates to the development of green energy-saving products. The 150~500W LED display power solution has successfully launched into markets. The ultra-low profile design that allows the height and weight of the sign module to be lowered greatly simplifies the delivery and installation process. Accounting for high efficiency and energy saving, the whole series effectively achieve electricity reduction. Various models with single output or dual outputs are provided for selection and comply with international regulation such as UL, CUL, TUV, CCC, CB, and CE. MEAN WELL LED display power solution is suitable for indoor/outdoor LED electronic signage, moving sign, small pixel pitch LED display, LED channel letter, LED TV wall and others.
LED Display application is mainly categorized into the indoor and outdoor application. As the industry prospers, major requirements are as follow:
Slim
: LED display usually has high demands for power supply profile. MEAN WELL offers slim power supply for LED display with only 26 mm.
Silent
: For indoor usage, MEAN WELL offers fanless design products to meet the requirements of the indoor and silent environment.
Save
: Up to 89% efficiency and dual output design for energy saving
Stable
: Half potted design for moisture-proof and heat dissipation
Complete
: Products have complied with major safety certificates. A wide range of products is provided for choice.